Webcam Jobs with Babestation
Babestation Cams is one of the fastest growing Premium Cam sites in the UK and many of our performers earned 4 figure sums last month. You've got nothing to lose and everything to gain by joining us!
Babestation started in 2002 and has become synonymous with glamour, beautiful babes, gorgeous models, amazing girls and talking on line with men. Our premium Cam sites are amongst the best in the UK and our ever-growing fan base is loyal and always ready to spend. If you'd like to join us and get into webcamming we'd love to hear from you.
We can offer you numerous options, including Camming (from home or our studios), content production (we can help you get some great photos at our studio with our professional photographers), content sales (help you sell those photos on our platforms!) and the full package when it comes to marketing and advertising your profile, no other Cam site is as dedicated to helping its models succeed as we are. We have some amazing opportunities for committed models who want to get paid for chatting online with men, giving you the chance to be able to afford all those things you've always dreamed of.
Sign up and be part of the fantastic Babestation brand
Get paid a guaranteed % of all session earnings, including group and private chat
Request tips before, during or after your show
Private-Gallery picture sales on the site
Create your very own Fans page for members to access your content
We offer excellent rates and Weekly/Monthly Pay!
Set your own rates and work on other sites at the same time
Help, assistance, hints and tips and friendly advice, whenever you need it from experts, leverage our knowledge to increase your earnings!
Why Choose an Adult Webcam Job?
There are numerous reasons why models and performers Cam. Some are attracted to the potential of earning big bucks, while some become CamGirls because it provides them with a way of using their skills positively and safely.
Top 15 reasons why girls cam
Great earning potential

Utilise their acting and performing skills

They can work from home

Choose their own hours

Work for themselves

To receive gifts

They want to show off their body and/or personality

They are good listeners (and talkers)

They are good motivators

They want to become famous

They love the attention

They can be anonymous

Sites offer secure payment options

Sites offer privacy

It's the best kind of safe sex
Do you need to be a blonde with big tits to be successful at camming?
Some of the biggest earners in the industry are neither blonde, nor have big tits, in fact a number of them do not even take off their clothes. Camming (some say) is an art which involves finding your niche and then concentrating your efforts into that one place. A one dimensional character is never going to become someone's favourite model or cam girl and the more you show your personality, the more successful you will be. It doesn't mean you have to open up the real you to everyone you meet on Cam, it does however mean you need to be committed to the personality that you choose. Making sure that every time you go on Cam, you are ready to let that personality shine through.
Types of successful Cam Girls
Voluptuous, Lesbian, Blonde, Curvy, Mistresses, Best Friend, All Natural, Big Boobs, Exhibitionists, Asian, Loves Dressing Up, Listeners, Red Heads, Fetishist, Big Ass, Teens, Muscle Bound, Submissive, Latino, Mature, Small Boobs, Girl Next Door, Latex Lovers, Twerkers, Ebonies …. Yes you've got it … all types of girls/women can be successful on cam. Whatever your age, it's not about what you look like, it's about how you use it!
Some of the most successful cam girls are those which have just a few fans but they spend many hours chatting on line with them. They know how to treat their fans and encourage them in the right way to come back time and time again. Even when they're short of funds, they don't dismiss them out of hand, they provide the means to ensure they do come back when their wallets are full again. Apply here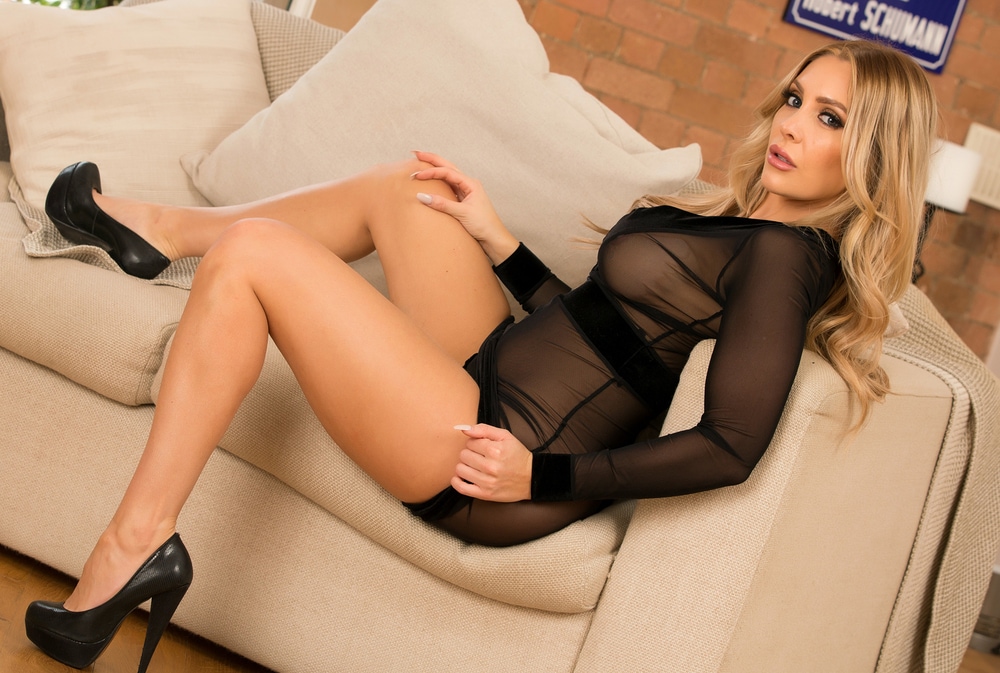 Do you need to be experienced?
No experience necessary!
You don't need any experience to start camming, all you need is some dedication and a basic starter kit to get yourself up and running. You'll need some skills to operate your cam and set up your profile which is pretty simple if you already have social media accounts and such-like this will be a breeze.
You do need to be open minded and be fairly organised in how you operate your Cam sessions and your working hours. Diligence and organisation is paramount if you work from home as you are your own boss.
Camming from Home
The beauty of camming from home is that at the start you can utilise things you already have at home without any huge expense. All you really need for your starter kit is
A reasonable desktop or laptop to work from. The video streaming element of camming does mean that you will need a fairly up to date model, which is reasonably fast, otherwise you'll struggle to stream in real time and it won't encourage people to join you or come back again.

A decent webcam is of course required and although you can use the one built into your laptop, it may not give you a very crisp image. It should probably be one of the first things you choose to invest in when you have made a little bit of money on cams.

Your internet connection must be a reasonably good speed, otherwise you will struggle to have your audio and image running simultaneously.

A decent space to cam from, it could be your bed but it doesn't have to be. You could use a desk, or a table or simply be sitting on your sofa. As long as you are relaxed and look comfortable.

Lighting is important to get the best out of your sessions. Do some tests on your set up before you actually start camming and remember a small lamp and some white card can make all the difference to your lighting and what your users/fans will be able to see. The clearer the image, the more likely they are going to be to tip you more and come back.

Clothing and make-up (if required)
If you would like to know more about Camming with Babestation get in touch by clicking here
If you are experienced on Cam and would like details of how to sign up, click here